Spring Equinox Is Here: 9 Immune-Boosting Seasonal Spring Foods to add to your Diet
Spring Equinox has arrived, and it's time to get your immune system in fighting condition! With Spring comes warmer weather, longer days, and all things bright, fresh, and airy. The change in seasons marks a time for renewal. Say goodbye to winter and the hearty, grounding foods that sustained us all season long. We're ready for a refresh! Welcoming Spring with open arms and all the fresh, immune boosting produce in season.
Winter & A Weaked Immune System
It's no coincidence these seasonal spring foods happen to contain all the immune-boosting benefits our body craves. As we transition into this new season, supporting our immune system is more important than ever.
Winter months mean shorter days, less exposure to sunlight (hello JOOVV Red Light Therapy for natural sunlight 😉 ), and therefore, lower levels of Vitamin D (an essential Vitamin for immunity). With colder weather, we often spend more time indoors, which can result in less movement and more indulging.
After a long winter, it's not uncommon for our immune system to weaken. In Fact, this is when our immune is most susceptible to disease and illness! Flu season typically peaks between December and February, which is why building immunity is so important! Some of the best ways to boost immunity? Alternative treatments like Infrared Sauna's and Red Light Therapy, as well as prioritizing sleep and exercise. But, if you were to choose one thing to focus on, diet is key!
To combat the winter blues and build up your defenses, try these immune-boosting foods that are in season this spring!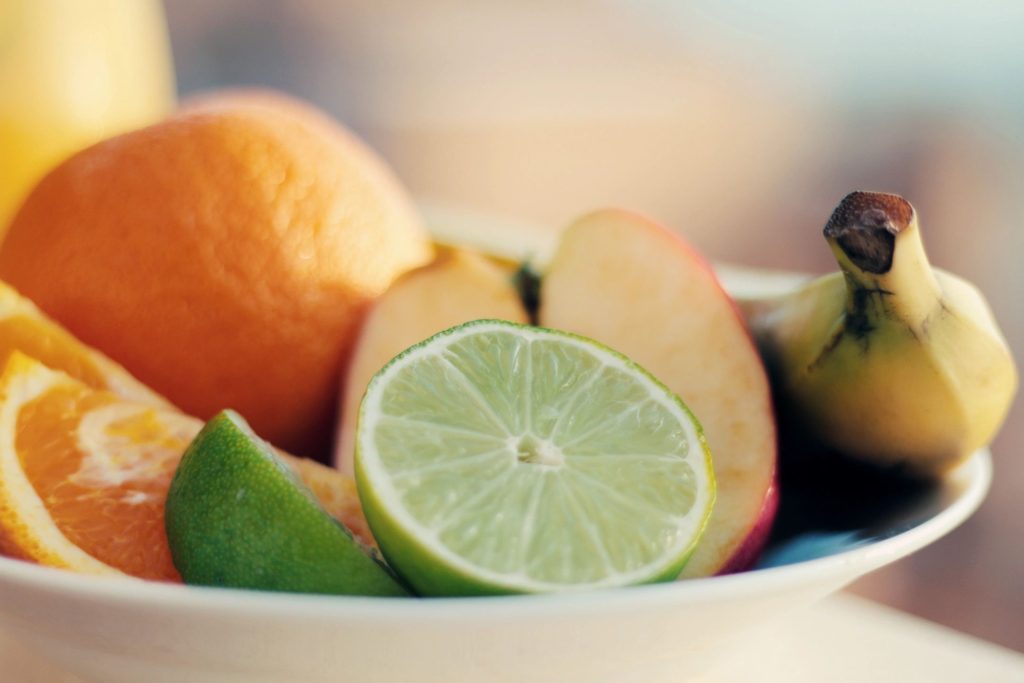 9 SEASONAL SPRING FOODS TO BOOST YOUR IMMUNITY!
ASPARAGUS–
Asparagus season peaks in April and May! This superfood will give any dish a nutrient boost with the perfect pop of green. Delicious grilled, roasted or steamed, at 40 calories a cup this veggie will pack in the nutrients without the calories. High in folate and a good source of Vitamin C, asparagus Is a great immune-booster. It also contains inulin, a prebiotic fiber which supports the immune by nourishing healthy gut bacteria.
ARUGULA –
After a long winter, we are yearning for spring salads. Arugula, also known as rocket, has a peppery flavor, pairing well in pestos or a great addition to other greens. This superfood is harvested in spring, bringing a bright, fresh, flavor to any dish. Pack in immune-boosting nutrients like Vitamin A, C, folate and calcium with just 4 cals a cup!
ARTICHOKES–
Artichokes may look intimidating, but don't let them scare you off. These spring veggies rank #7 on the USDA's top antioxidant rich foods (placing higher than red wine and even chocolate!) The high antioxidant and polyphenol levels in artichokes help repair the damaged cells that weaken immune function. Artichokes are also high in the immune boosting Vitamin C, as well as rich in potassium, folate and fiber. Try grilling or steaming them and incorporate hot or cold on top of salads or paired with roasted veggies! Peak artichoke season is March through May.
BEETS –
Rich in Vitamin C, beets are also high in zinc, copper and manganese, minerals that support immunity. This root veggie contains powerful antioxidants known as betalains, responsible for giving beets its deep red hue. The high anti-oxidant and anti-inflammatory properties support immunity, reducing oxidative stress while detoxing by cleansing the blood and liver. To get the most nutrients out of this veggie, try consuming your beets raw. A blend of beets, carrot, lemon and ginger makes a great immunity defense juice!
CARROTS–
Carrots contain high levels of the immune-supporting phytonutrient beta-carotene, which acts as a precursor to Vitamin A. Vitamins A and C assist in fighting off free radicals, boosting immunity by combating disease and illness. While carrots are harvested year-round, spring harvested carrots have a fresh (and delicious) sweetness! Roast with fresh herbs like parsley and cilantro, juice with apple and lemon, or enjoy raw with hummus!
CITRUS–
When citrus comes into season, the vibrant colored fruits bring the first signs of sunshine into long winter months. The citrus season begins around December and peaks through April. With endless varieties of Lemons, Grapefruit, Oranges, Tangerines, Limes, you'll be in citrus heaven. Citrus, known for its abundance of Vitamin C, is of course top of the list for immune-boosting foods. How does Vitamin C boost immunity? Helping the body fight colds and flus, and lessen the severity when they occur. Additionally, Vitamin C helps build collagen in the body, essential for wound healing and maintaining a healthy body.
KALE–
Kale, a valued member of the cruciferous family, is one veggie you won't want to leave off your spring plate. Just one cup of kale can provide you with more than the RDA of Vitamin A, C and K! Additionally this superfood contains a substantial amount of B Vitamins and calcium. The antioxidants in kale contain powerful anti-inflammatory and anti-viral properties, making it a vital part of an immune-boosting diet. Try kale added to your smoothies, massaged into salads, or roasted into kale chips!
SPINACH–
Dark leafy greens are immune-boosting superstars, and spinach is no exception. Rich in Vitamin C and folate, spinach helps defend against illness and avoid allergies. Spinach is also high in Zinc, helping to fight infection and keep your immune system strong. This superfood thrives in spring weather, favoring cool nights and warm days. Make spinach salads, add to smoothies, and even sneak into baked goods like banana bread! This superfood is tasteless, so you can get all the benefits without the overpowering green taste.
STRAWBERRIES–
The first of the berries to come into season, strawberry picking peaks April through June. Strawberries are best known for their high antioxidant and Vitamin C content! Just one cup of strawberries contains 140% of the daily recommended value of Vitamin C. When buying strawberries, opt for organic whenever possible! Berries are at the top of the dirty dozen list; steer clear of conventional berries to avoid pesticides. Best way to enjoy strawberries? In everything. Try adding to smoothies, top on breakfast bowls, add to spring salads, or enjoy their juicy, sweetness as is! When strawberry season peaks, stock up on this superfood and freeze them so you can enjoy them all year long!
Who knew immunity could taste so good!