Finding the right protein powder can be a STRUGGLE! Unfortunately so many "quality" companies are in fact, not quality at all. Brands can get creative with their marketing tactics, and while products may appear well and good, that doesn't always translate to how these products make you feel.
I am all about INGREDIENTS. The two things to consider are simplicity and quality.
Firstly, Simple is best. The shorter the ingredient list the better. Did you know ingredient labels list foods in the order of quantity? The first ingredient on the ingredient list makes up the bulk of the item, the last makes up the least. If a label is listing hydrogenated oils or cane sugar as the first ingredient, to put it nicely, go ahead and put it back on the shelf. Ideally, the first ingredient should be PROTEIN. After all that would be ideal when you're buying protein powder, ya know?
Next, QUALITY ingredients. These two factors are equally important. If you have minimal ingredients but they are mostly hydrogenated oils and added sugars, still no bueno. Ideally you want to see real, whole food ingredients sourced from quality sources.
Why is this important? It's easier for your body to digest (goodbye bloat), you obtain more nutrients, and you will see better benefits and results when you're using high quality products!
After trial and error with many brands and products, I'm sharing my favorite protein powder supplements! All of these brands are made with simple, quality ingredients that are easy to digest and don't leave me feeling bloated! Hope you love.
My 5 Favorite Protein Powder Supplements
Philosophie Superfoods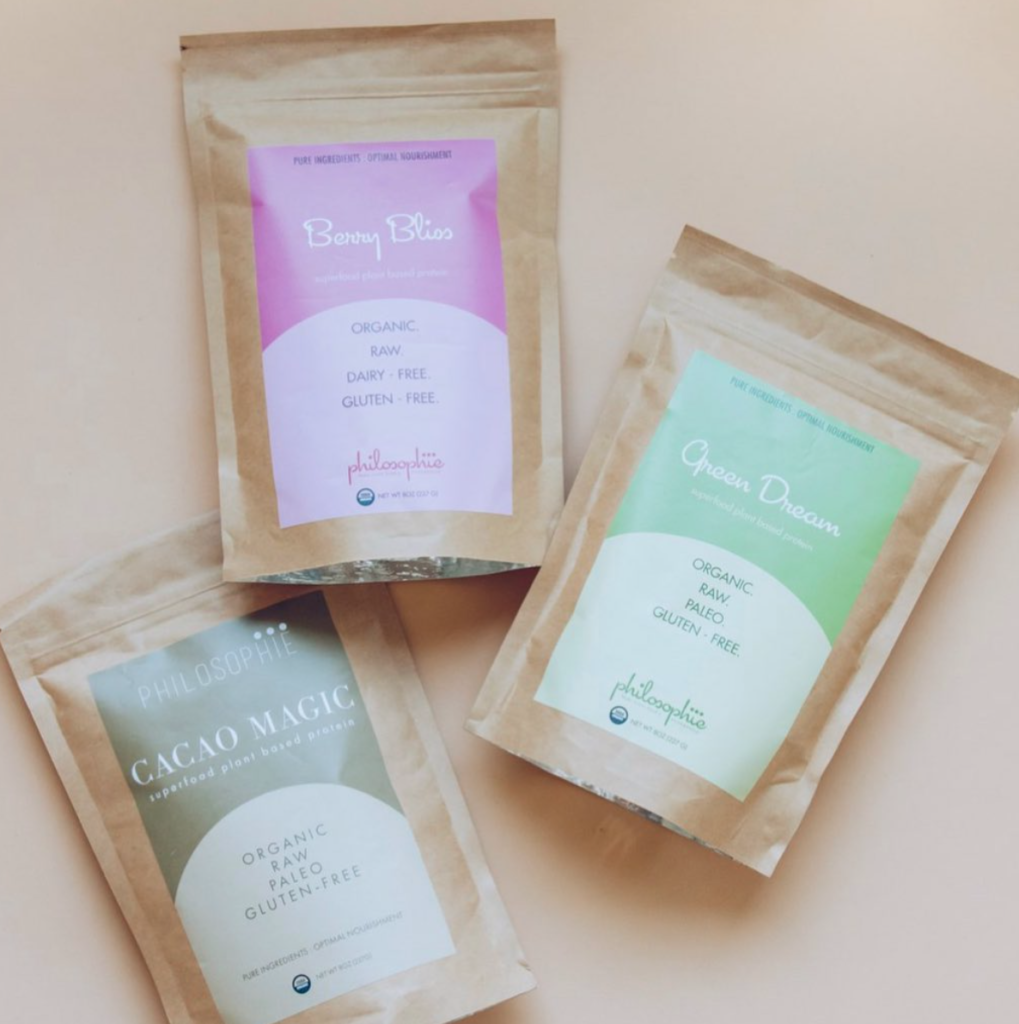 I have been using Philosophie Superfoods for years. I absolutely love all of their products, especially the Superfood Protein Powders. Not only are the products insanely high quality, easy to digest, and beyond nutritious, they taste delicious! Sophie, the founder of Philosophie, created these products using superfoods to make a nutrient dense, plant based protein supplement. None of the powders have stevia or added sugars, they are made with real plant foods and organic ingredients such as Raw Cacao, Maca and Mesquite in the Cacao Blend, Spirulina and Hemp Protein in Green Dream, and Sprouted Brown Rice Protein, Camu Camu and Açaí in the Berry Bliss Blend. I love them all but my favorite is definitely Cacao Magic!
Vital Proteins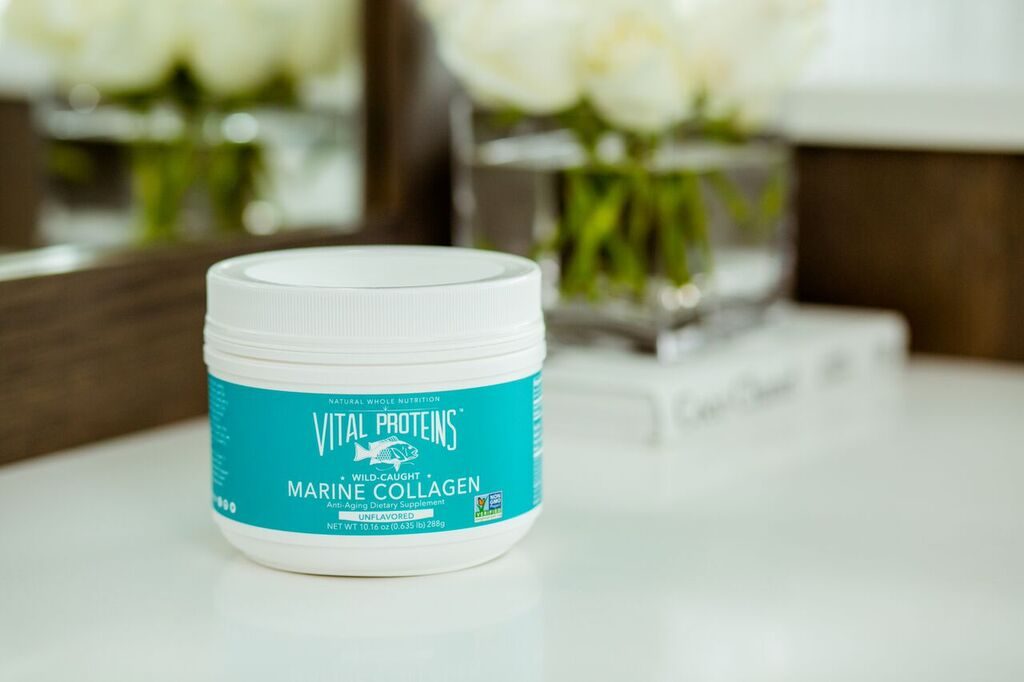 While I follow a plant-based/pescatarian diet, I love this company and all of their products. I use Vital Proteins Marine Collagen every morning in my coffee, and they have many high quality products for those that don't follow a plant based diet. One of the reasons I love Vital Protein's products so much is because they are so easy to digest. Collagen protein is one of the least likely protein supplements to cause bloating, and can in fact help support the gut and digestion. Vital Proteins makes many different products and flavors, all of which are made from simple, wholesome ingredients. I love the Marine Collagen because it is tasteless and makes my coffee frothy, but they have tons of (naturally) flavored products if you want to enjoy the taste!
Nuzest Protein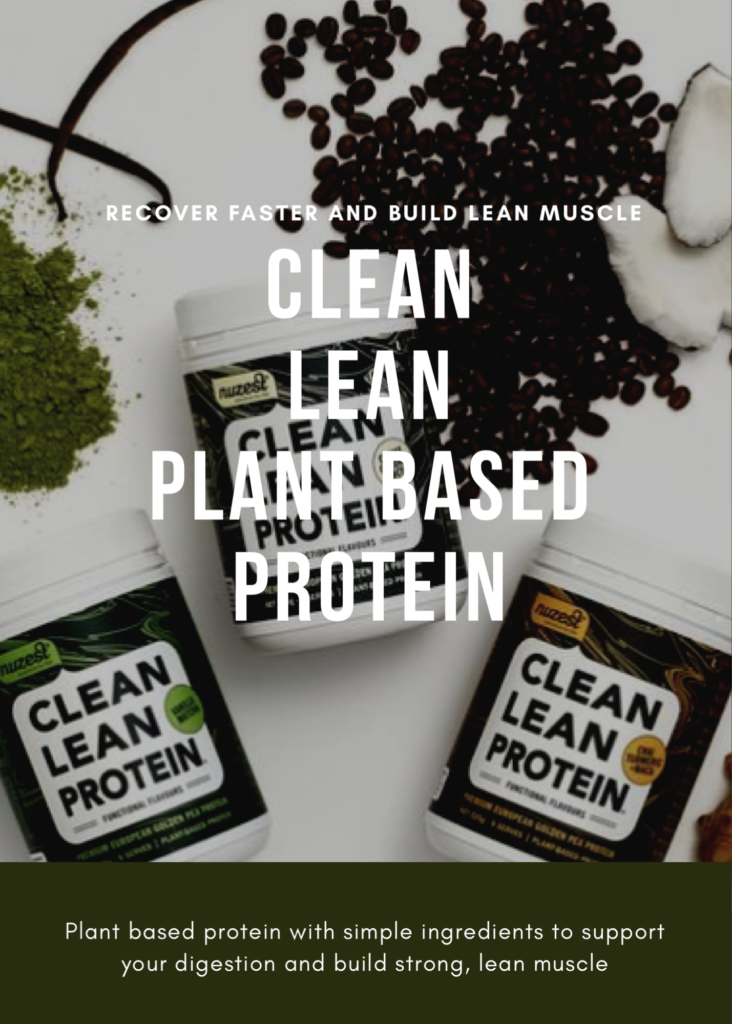 Nuzest Protein is as simple as it gets! Nuzest products are made with 100% Pea Protein, and are very easy to digest due to the minimal ingredients. They even have a Limited Edition Gut-Health Protein Powder that I love! My personal favorite Nuzest product is the Vanilla Protein (I'm a vanilla girl over chocolate)
Ora Organic Protein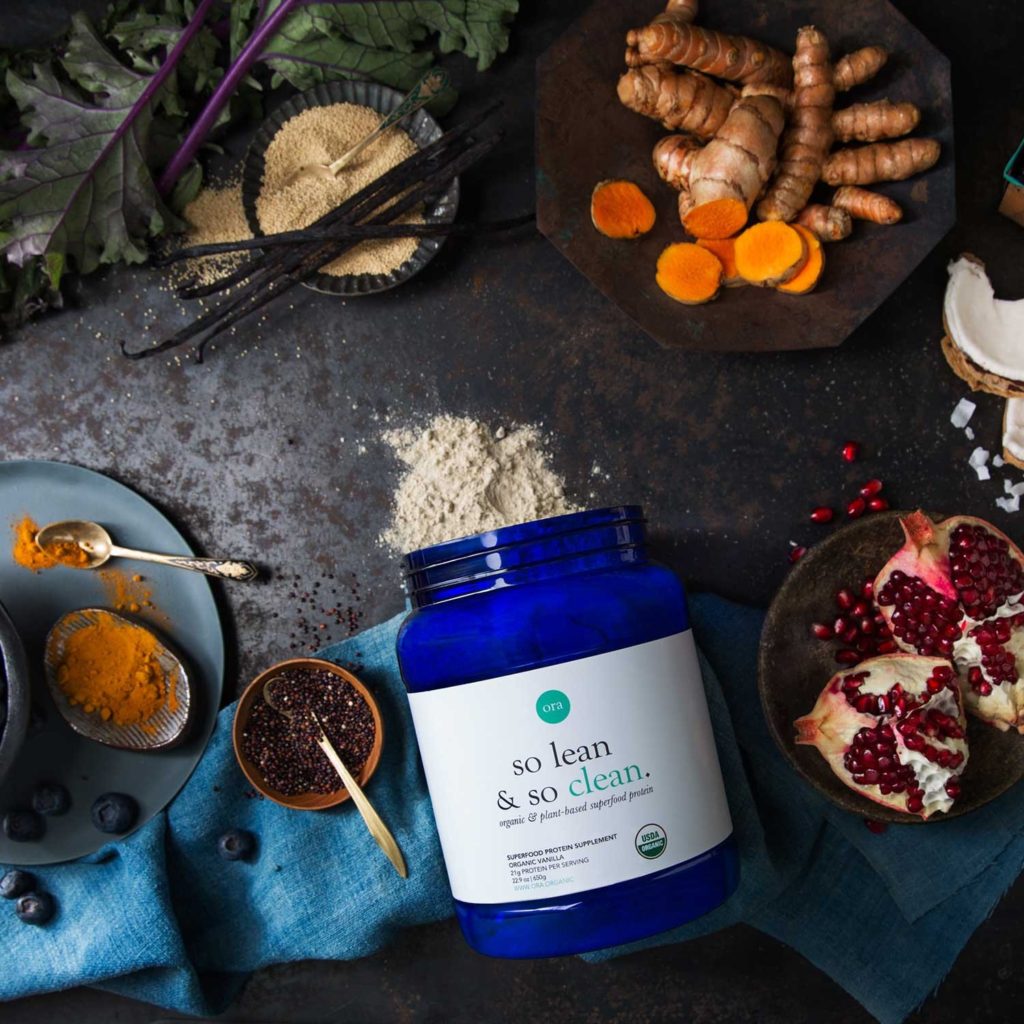 On top of the 22g of protein, Ora Organic protein delivers 20 different superfoods per serving to create a complete amino acid profile! You get 2 servings of greens per scoop with only 1 gram of sugar. Talk about clean ingredients. To combat any bloating and to help aid digestion, absorption, and bioavailability of ingredients, this plant based protein contains a full spectrum of digestive enzymes. Ora Organic really thought of it all. Their products contain no filler ingredients, artificial flavors, colors, sweeteners or preservatives! Choose between Chocolate, Vanilla, or Vanilla Chai. Yum.
Four Sigmatic Protein Powder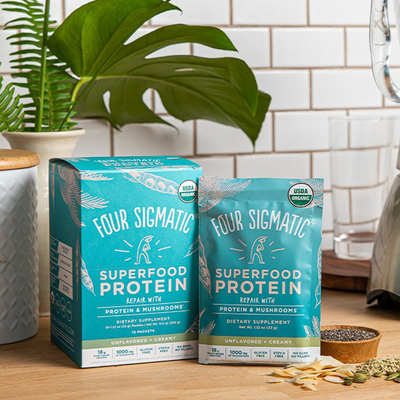 Four Sigmatic's Superfood Protein helps to build and repair muscle after a workout, and help you feel good while doing it. This organic plant-based protein is made with mushrooms such as Organic Reishi, Lion's Mane, Chaga, Turkey Tail, and Cordyceps, and adaptogens Ashwagandha and Eleuthero.
What you DON'T get is gums, fillers, stevia, or natural flavorings. All ingredients are clean, wholesome foods that help you look and feel your best with 18g of plant-based protein per serving!